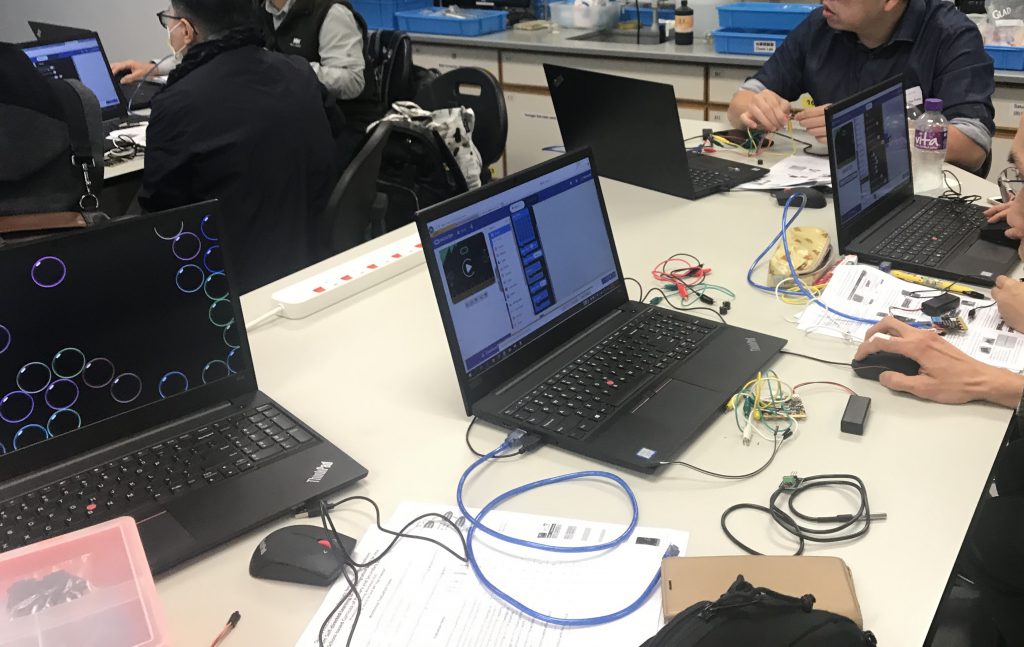 Professional Trainning: Introduction to micro:bit and MIT App Inventor
BBC micro:bit and MIT App Inventor are the one of most popular educational technological tools that have been commonly used for school STEM Educational activities. The former is a microcontroller embedded with multiple sensors and useful features that can be integrated with coding activities, while the latter is a simple App development platform that allows student to experience mobile App creation. In the professional training dated 10 January 2020, Dr Bill Yeung introduced the two educational tools, demonstrated how these tools could facilitated and be integrated with scientific inquiry and STEM activities, as well as how MIT App Inventor could used together with micro:bit for learning activities.
Professional Trainning: Introduction to New Google Sites and its application in producing student e-portfolios for STEM projects
New Google Sites is a free, multi-mediated and co-editing web builder which highly integrated with Google services, including Google drive, slides, and form, etc. By simply dragging content where they need, students can build their own team site without detailed guidance, to serve as an e-portfolios in their STEM project. On the other hand, teachers can track student team progress anywhere and evaluate their performance in disciplinary practices with ease. This professional training workshop dated 17 January 2020, introduced the functions of this online tool, authenticed examples from local schools and its applications on promoting Self-directed learning in STEM projects.